Quality of life and having a positive impact on early education are two community initiatives that are important to Mayor Dan Ridenour and the City of Muncie. The City of Muncie has generously donated $100,000 to The More to Explore Capital Campaign for the Muncie Children's Museum.  This campaign will bring much-needed updates to the Muncie Children's Museum in downtown Muncie and expand the programming opportunities for Muncie families as well as increase visitors from East Central Indiana. The support from the City shows a value for education and the families in our community, and we are extremely grateful for their contribution to this campaign," says Kynda Rinker, Executive Director.
Mayor Ridenour strongly supports "local opportunities for kids to spark curiosity and develop a passion for learning." He believes the Muncie Children's Museum provides such learning opportunities for families and can do it in a way in which the City cannot.
The City of Muncie dedicates support to businesses and organizations that provide housing, jobs, education, and amenities that improve the quality of life in Muncie and our community. Mayor Ridenour is most looking forward to the new Construction Zone, which will be the last of the five exhibits added as part of the More To Explore campaign. He believes the Construction Zone will spark curiosity in children and he sees great value in STEM programs with emphasis on the jobs in various trades. He also feels that children will have a great sense of accomplishment in building something.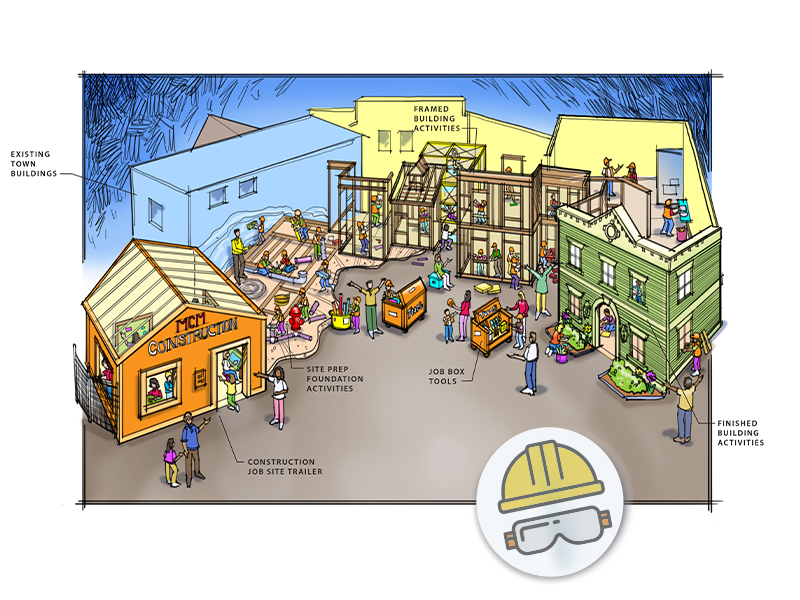 During its 45-year existence, the Muncie Children's Museum has always offered hands-on learning opportunities and believed in the importance of learning through play. This type of programming leads to open-ended exploration and allows children to ask questions, which helps develop a passion for learning. Mayor Ridenour said that he chose to support the More to Explore Campaign because "it is a wonderful investment for the long-term goal of our community." He feels that the various cultural and educational opportunities Muncie has to offer, which include the Muncie Children's Museum, makes it a destination for East Central Indiana. These amenities not only serve the people that live here, but also attract families to visit and experience our community. "This can have a financial benefit for the city," says Ridenour.
The More to Explore Campaign has currently raised over $2.6 million with a goal of $3 million. To donate or learn more about the new exhibits coming as part of the More to Explore Campaign, please visit www.moretoexplore.net or contact Kira Childers at kchilders@munciemuseum.com.