In early 2019, the Muncie Children's Museum approached Ball Brothers Foundation for a rapid grant to partially fund a feasibility study, which would lead to the launch of the More to Explore Campaign. This campaign will provide much-needed updates to the exhibits and programming at the museum. At the completion of the feasibility study, Ball Brothers Foundation increased their commitment to the More to Explore Campaign by making the inaugural gift to the Muncie Children's Museum More to Explore Campaign of $150,000.
Ball Brothers Foundation, one of the state's oldest and largest private family foundations, has had a huge impact on Muncie/Delaware County and East Central Indiana with its support of projects that improve the quality of life in our area. According to Jenna Wachtmann, Vice President of Ball Brothers Foundation, "We are a family foundation that focuses on place-based funding rather than a specific issue. Our grants are dedicated to making Muncie and East Central Indiana vibrant places that people love to live, work, and raise their families." The foundation invests dollars in all facets of the community, including heavily investing in the revitalization of downtown Muncie.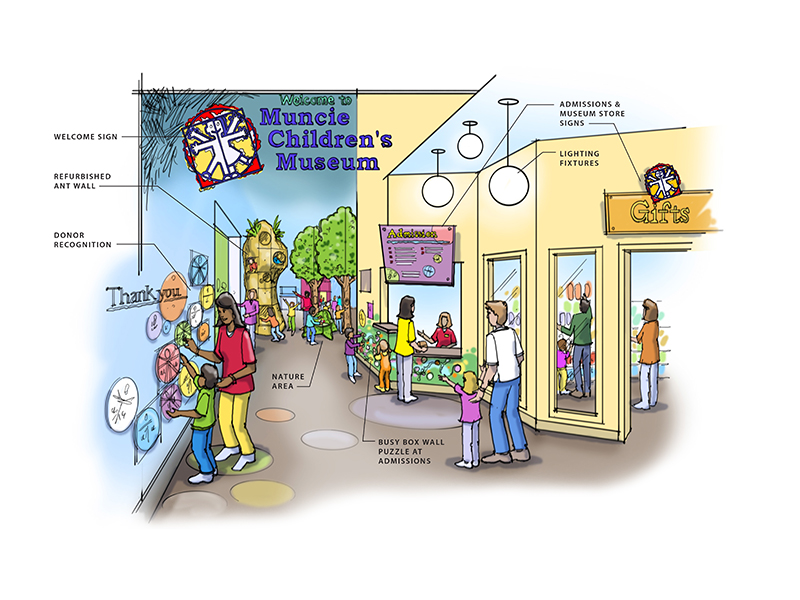 Wachtmann said, "The Muncie Children's Museum's presence in the heart of Muncie strengthens our downtown. The Museum provides opportunities for local residents and out-of-town visitors to explore; it sparks curiosity, wonder, and creativity. We are excited that the new exhibits and experiences made possible through the 'More to Explore Campaign' will inspire kids and their parents. There is a whole new generation of future makers, innovators, and entrepreneurs who will walk through the Museum's doors thanks to this campaign. These are the future leaders of this community, and Ball Brothers Foundation is glad to support this effort."
Built on a foundation of education, the Muncie Children's Museum gives children the opportunity to learn through fun and exploration. "We truly believe MCM is an asset to our community by being the only children's museum in East Central Indiana. The investment by the Ball Brothers Foundation gave us momentum in our endeavors to bring much needed updates and exhibits to the museum," said Ashlee Anderson, Muncie Children's Museum Director of Development. 
As part of More to Explore Campaign, the Muncie Children's Museum will be getting a new water table. Educational information in the exhibit will cover the White River and its importance in our area.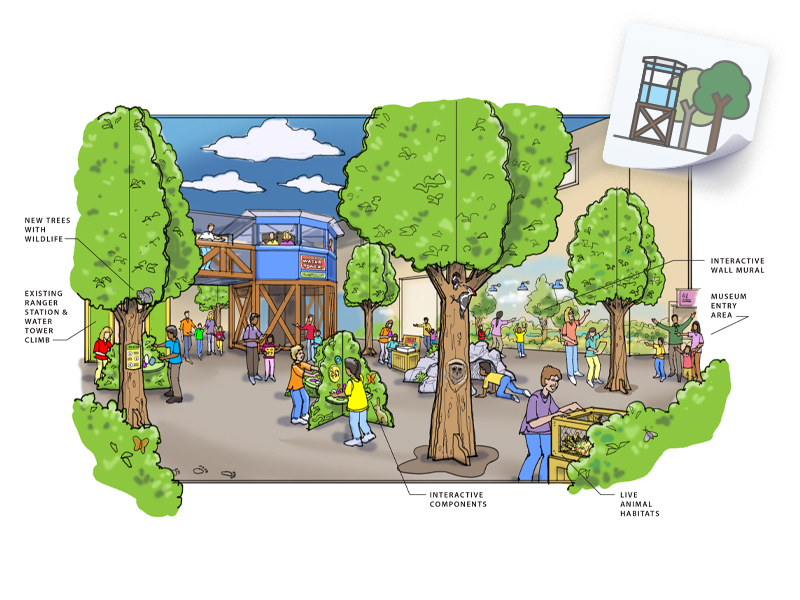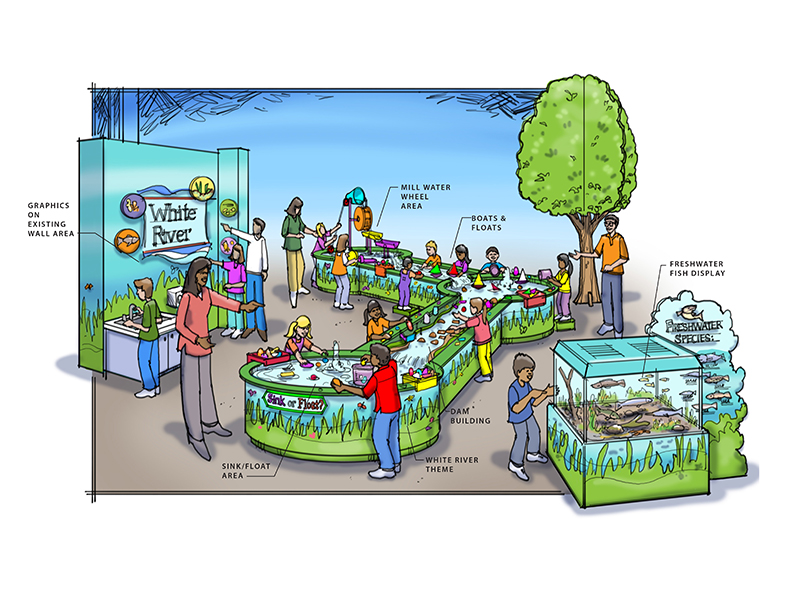 Wachtmann is excited about the new water table and its possibilities. Wachtmann said, "Indiana is a water-rich state, and East Central Indiana is home to the headwaters of several really important rivers. Building on kids' natural curiosity and excitement about waters is the first step to helping kids love our local rivers and to be proud of what we have here. This new feature will allow the Museum staff to capture kids' enthusiasm and open doors for new collaborations to teach kids even more about our region's water resources."
The More to Explore Campaign has currently raised over $2.6 million with a goal of $3 million. To donate or learn about the new water table and other new exhibits coming as part of the More to Explore Campaign, please visit www.moretoexplore.net or contact Kira Childers at kchilders@munciemuseum.com.