For the first time in over 25 years, the Muncie Children's Museum has engaged supporters in a capital campaign, themed "More to Explore" and structured to raise $3 million for the redesign and improvement of one of Muncie's most visible nonprofits.
Now entering its public phase, the "More to Explore" campaign has already been the recipient of over $2.2 million in pledges and donations from local donors, companies and foundations. The campaign plans to hit its goal in 2022 with the help of additional public support.
"The outpouring of donations and gifts has been so humbling and gratifying," said museum executive director Kynda Rinker. "The only way to explain this kind of support is by the thousands of relationships that all involved with the museum have passionately nurtured over decades."
The museum first opened its doors in 1977 due largely to the efforts of Kappa Kappa Kappa philanthropic service sorority and has not conducted a capital campaign since the inaugural one in 1996. That campaign resulted in the museum leasing space in its current home in the Horizon Convention Center.
 "Several six-figure gifts have already been received, including several from individual donors who are truly committed to what we are doing," said Kira Childers, current chair of the museum's Board of Directors.
The current total and goal were announced at an event at the museum March 2 attended by avid supporters of the community jewel. Children participated in a scavenger hunt emblematic of the "More to Explore" theme.
The hunt routed children to displays and renderings of both new and enhanced exhibits that will adorn the new museum layout. Longtime favorites like the train exhibit, water table and ant farm will get significant make-overs and upgrades, and new exhibits like a weather station and a hands-on construction zone are in the works.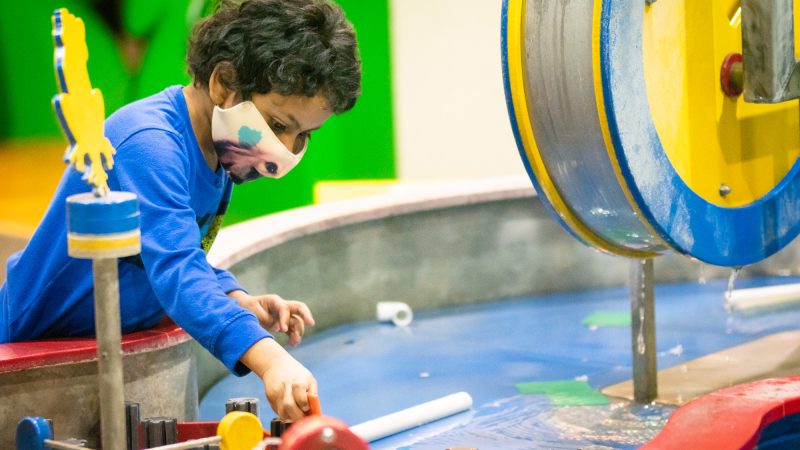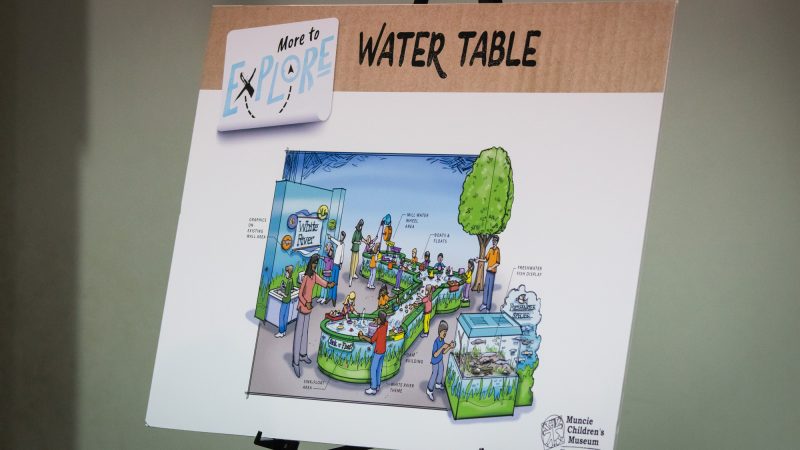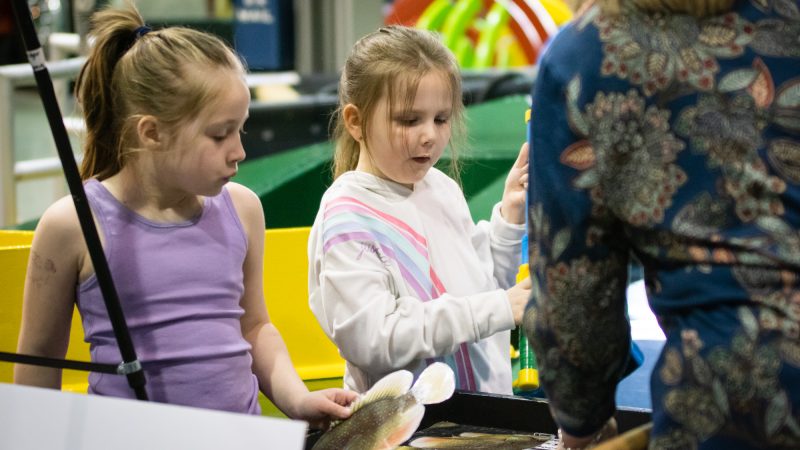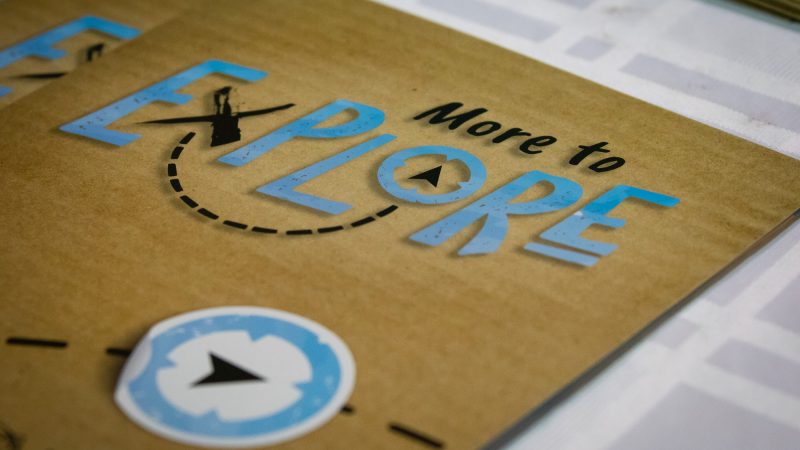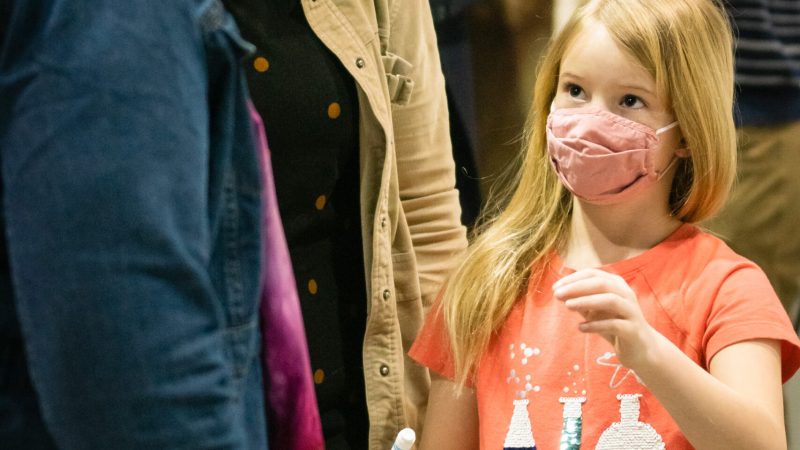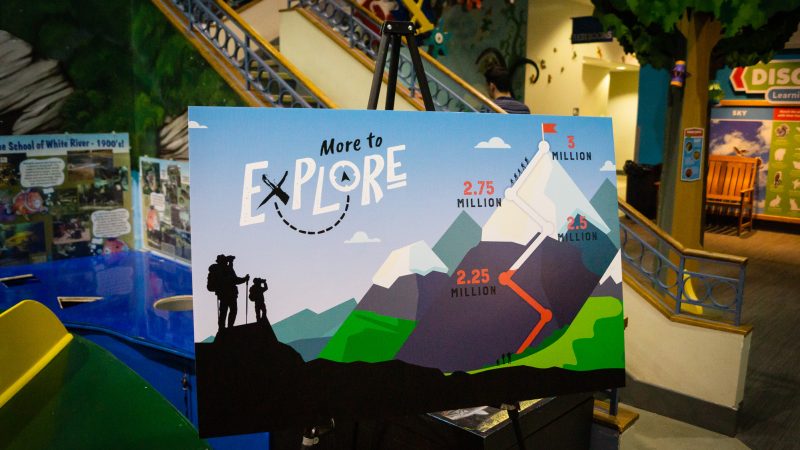 "It's been an honor and a privilege to reconnect with so many friends of the museum," said Ashlee Anderson, the museum's director of development. "The plans for the museum speak for themselves, and people are responding."
"Our community is blessed to have not only an incredible facility, but a great group of friends who have supported this initiative from the start," said Liz Marshall, who was one of the original Tri-Kappa founders of the museum. Marshall is an honorary chair of the campaign, along with her husband, Dick, attorney. Also, honorary co-chairs are Terry and Cheryl Walker, formerly of Muncie Power and a retired nurse, respectively.
"The museum has always been one of our favorite charities because it touches so many local children in such a positive and educational way," said Dick Marshall, a retired local attorney.
The "More to Explore" campaign is being executed by campaign chairs Steve and Staci Slavin, of Coldwell Banker and Inland Interiors, and Mike and Wynde Ashman, of Wal*Mart Optometry and Family Vision Care.
The couples are not only experienced community advocates and volunteers, but are social friends as well.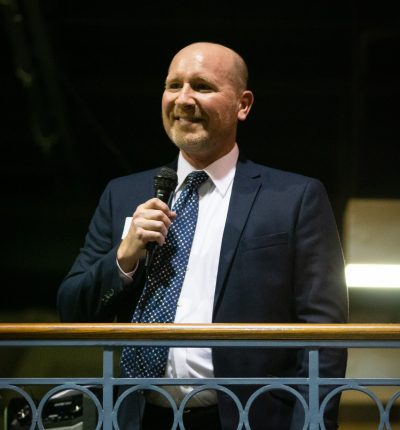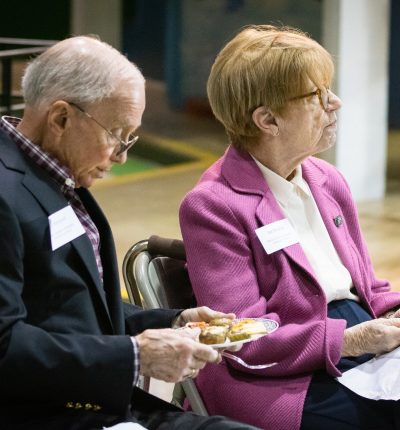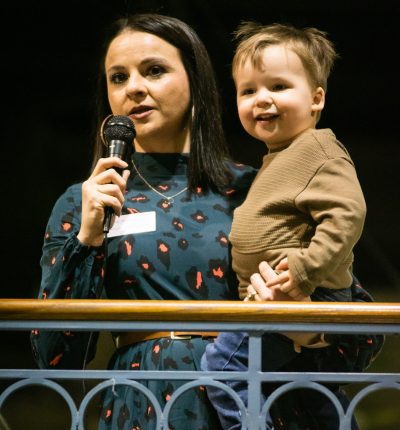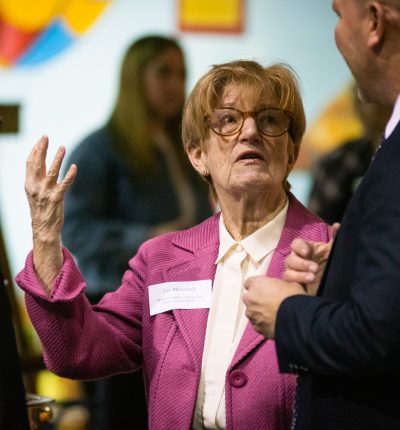 "That's what this campaign is all about—friends getting together to help friends," Steve Slavin said. "It's really not work when you're bettering your community and involving people who have the same goals."
"We love Muncie, are committed to the downtown and know families are a big part of its vibrancy," said Staci Slavin.
The Ashmans share a commitment to Muncie and know there's still work to be done.
"While we're thrilled with where we are, we know the real work begins now as we engage anyone who wants this museum to be all it can be," Mike Ashman said.
"Stay tuned for campaign announcements about not only who's already on board, but how you can make sure you don't miss out on the most significant community project in decades," Wynde Ashman said. "We're getting creative with events and other opportunities to learn about and connect with the museum."