The Muncie Children's Museum's first capital campaign in over 25 years will expand some of its long-standing exhibits, while building its endowment and ensuring a future for the next generation.
The $3 million "More to Explore" fundraising initiative will support intentionally designed spaces that combine fun with learning for children 10 and under. The campaign already has secured over $2.29 million and is now moving into its public phase, asking some of the museum's biggest supporters — its families and museum members and corporate friends — to help close the gap.
"Not only will the exhibits be fun, they will provide skill development in the areas of communication, collaboration, critical thinking, problem solving and, of course, motor skills," said the museum's Director of Development Ashlee Anderson. "We know these skills are critical at an early age and will set a child up to thrive throughout the rest of their education, and no matter the path and career they choose, these skills lay a foundation for success."
The Muncie Children's Museum, as with children's museums throughout the country, understands that through play and fun, it can teach, stimulate and prepare children for their future, Anderson said. Children's museums generally operate outside the structure of formal education systems, allowing them to act as innovators developing child-centered, play-based environments, like Discovery Park, which is earmarked in this campaign for further development and enhancement.
Discovery Park opened in the fall of 2017. The 2022 plans call for an expansion that includes two exhibits within Discovery Park — an interactive water exhibit and a new weather station. The goal of Discovery Park is to spark children's interest in STEM learning. Discovery Park can help keep that curiosity alive as children practice skills of observation, critical thinking, problem solving and reasoning.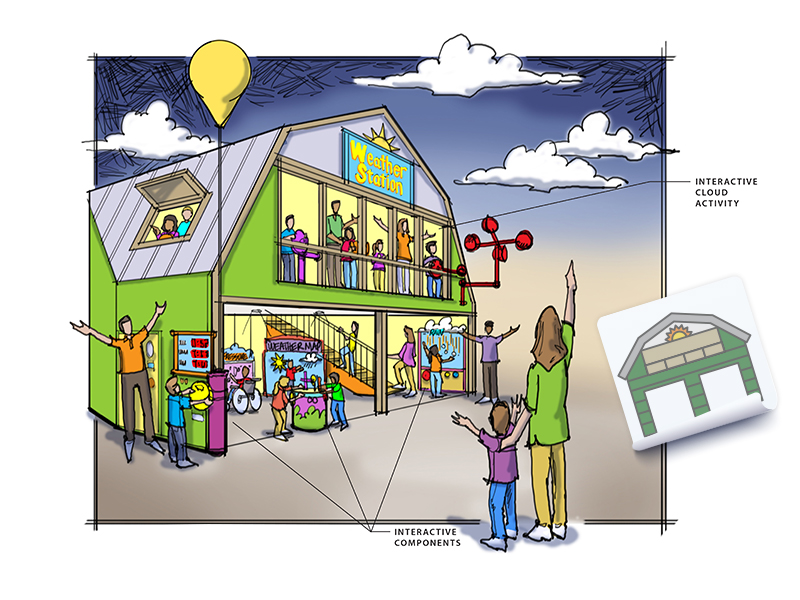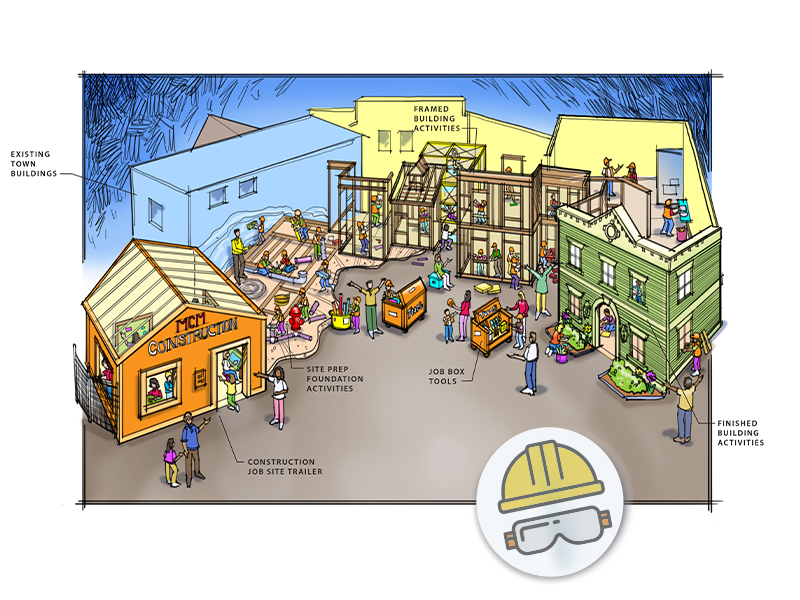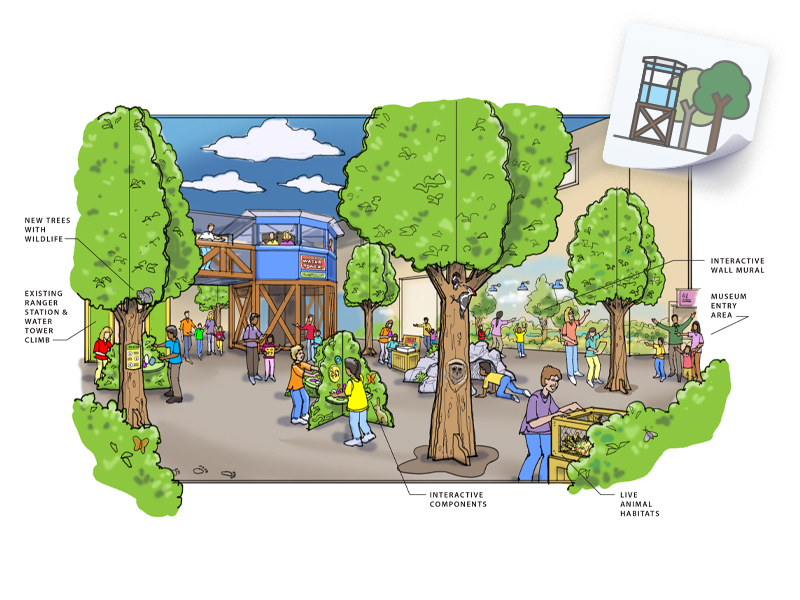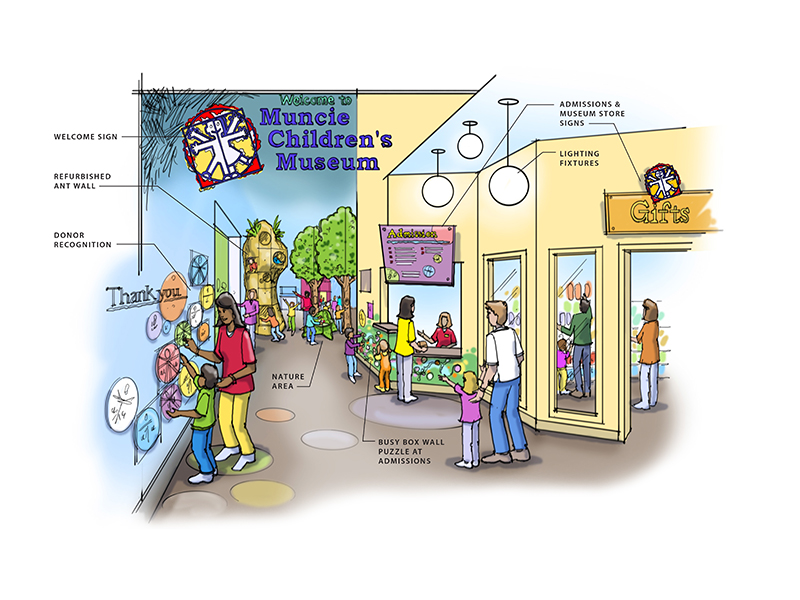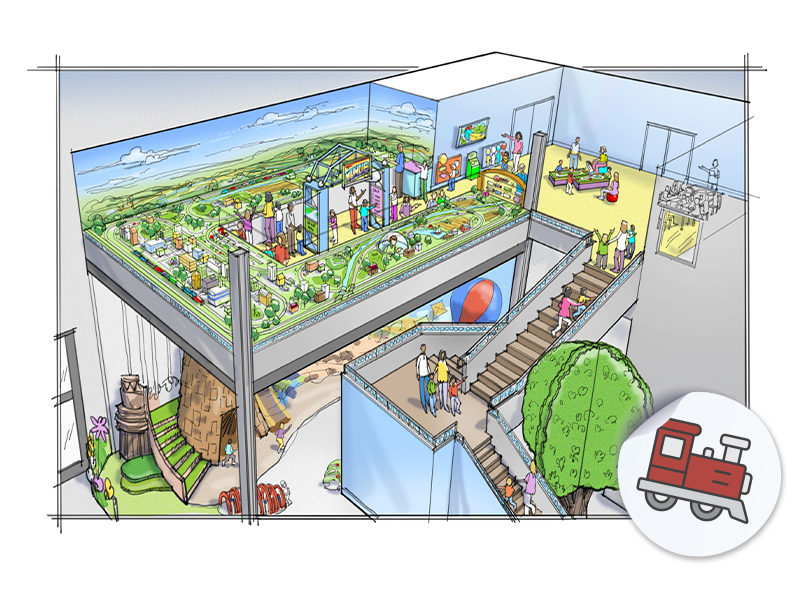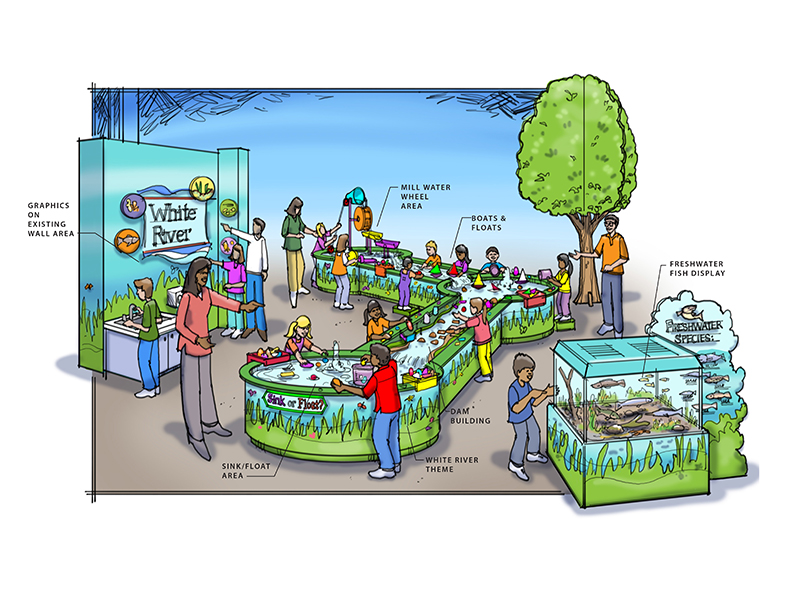 "The old water exhibit has been well loved and admired by children for many years," Anderson said. "The new one will be bigger and will educate children about Muncie's White River. It will teach about river habitats and explain the water system and how the water we use at home starts in the White River."
The museum's iconic ant wall also is getting a facelift. It is original to the museum, which opened in 1977. "Children will continue to learn about the industrious life of ants," Anderson said.
In addition, new dollars will relocate and rebuild the museum's model train exhibit, and some of the funds raised are expected to be set aside for the museum's endowment fund, where it can grow over the long-term. A new train layout will display scenes, buildings and activities familiar to children. Hands-on components will explore train-related careers and facts on the locomotives that move through Muncie.
Finally, the 2022 campaign will pay for the creation of a new hands-on construction zone focusing on the trades like electricians, plumbers, welders and contractors. "We believe exposure to all kinds of jobs is a cornerstone to our educational mission," Anderson said. "If you can't see it, you can't be it."